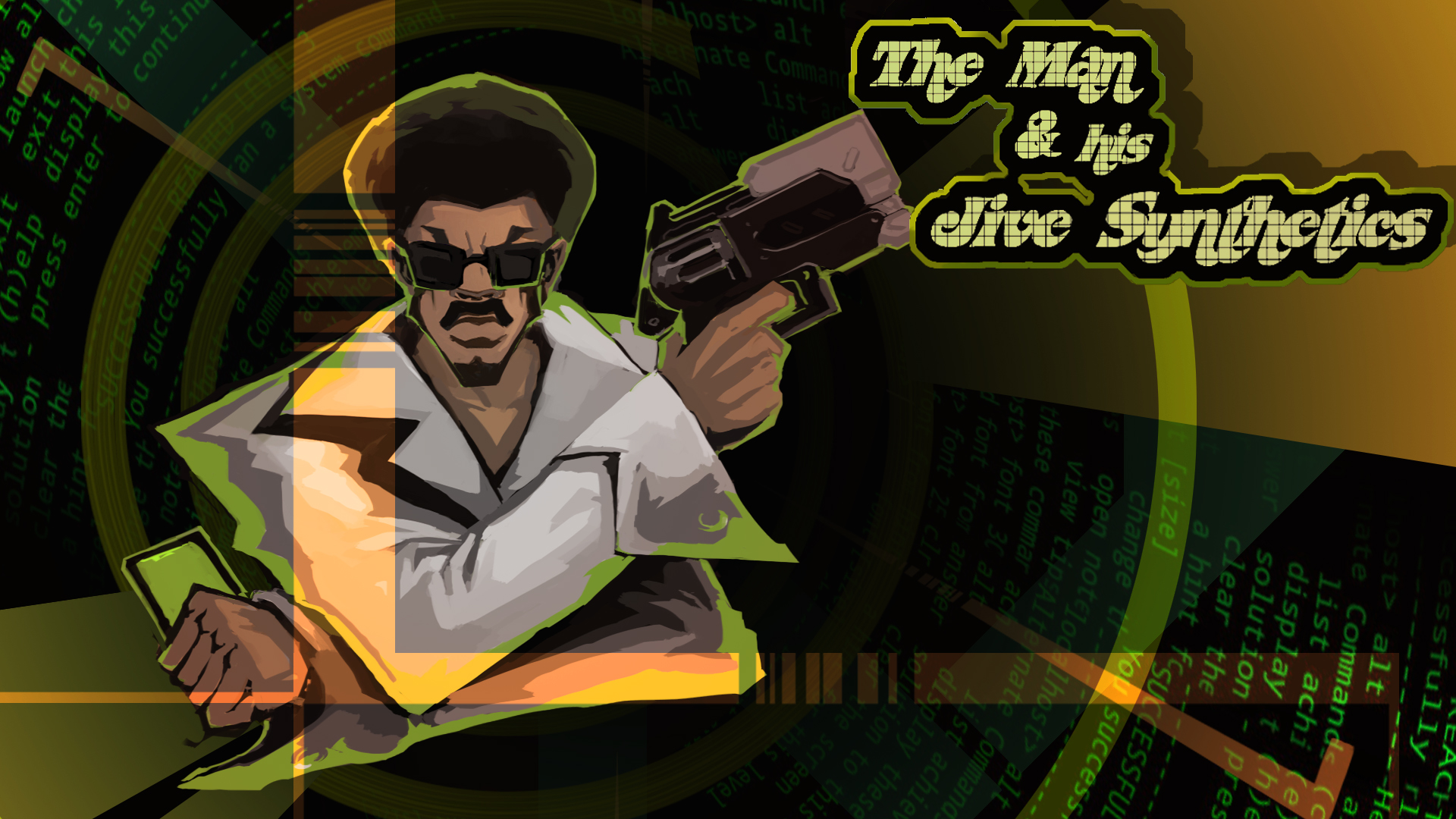 The Man and his Jive Synthetics
A downloadable game for Windows and macOS
You play as Leroy Code, a hacker that has a plan to take down The Man. Jump, shoot, and slice your way through waves and waves of The Man's evil robots to get the all-powerful jivin' and funky suit.
Tri Nguyen - Creative Director

Bharat Gudihal - Lead Engineer
Jean-Paul Peschard - Engineer
Garin Richards - Engineer
Yang Li - Lead Artist
Kelle Lima - Artist
Abhinandan Sain - Technical Artist
Aaron Desin - Technical Artist / Music
Brian Alexander - Narrative Designer
Install instructions
Download game and double click the EXE to play!
Use the WASD to move, left click to shoot, and right click to melee.
Download